The unit is controlled and set up in the form of SMS commands generated by the mobile application (Android and * iOS).
GPS Sniper Max is also equipped with security features such as towing alert, attempted theft of wheels or using a GSM jammer. With the GPS Sniper Max it is also possible to control external devices (eg independent heating).
MAIN ADVANTAGES
Real-time GPS location
Towing Detection
Built-in tilt sensor
Built-in backup battery
GSM jammer detection
Alarm SMS up to 3 tel. Numbers
Remote control option (when used with RF SMART v2)
"Touchless" control option (when used with RF SMART v2)
2 outputs (1 alarm, 1 universal eg for independent heating control)
Intuitive control using Android mobile apps and * iOs (in English)
SMS Command Control
Ability to edit alarm SMS messages
Speed Alert
Towing alert (change GPS position)
Power 12/24 V.


Note: A valid SIM card with prepaid credit or flat rate (not included) is required for GPS locator functionality. Internet connection is required to display the vehicle on GOOGLE maps in your mobile phone.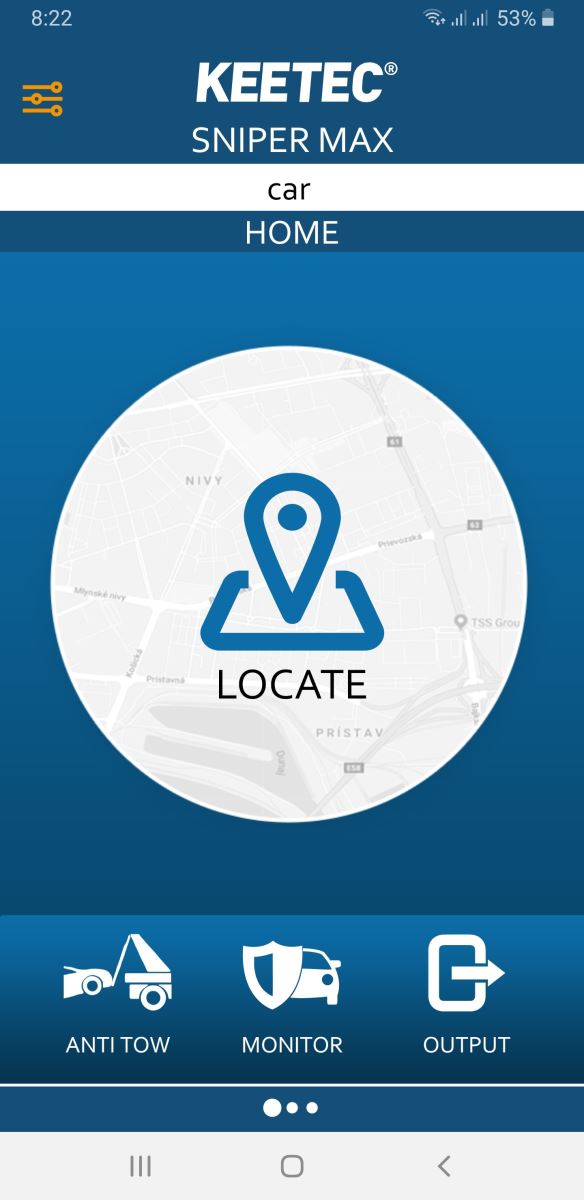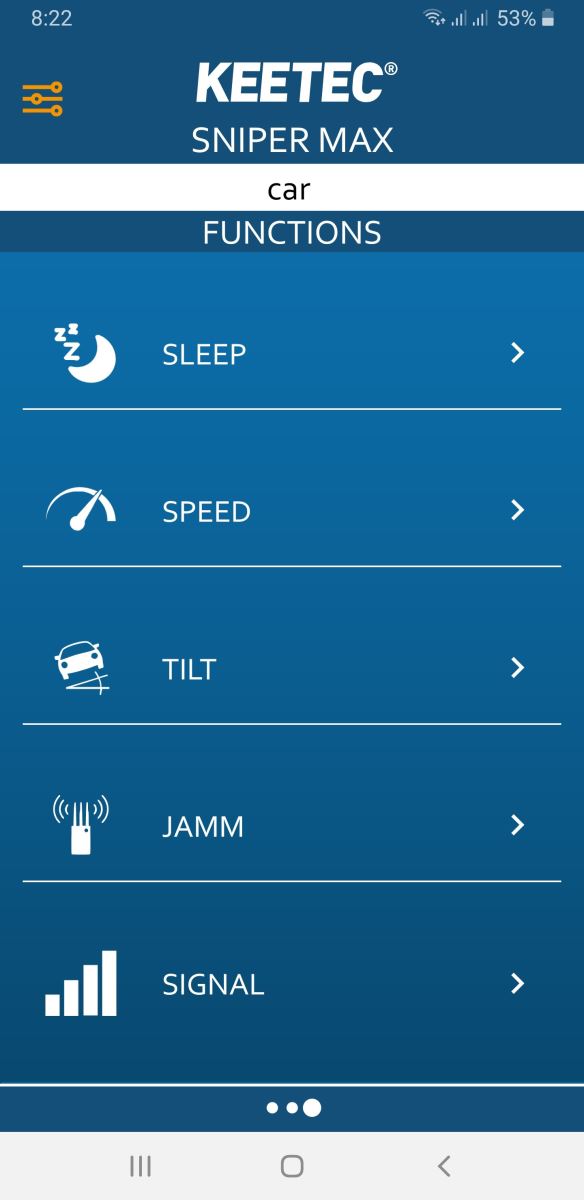 | Technical specification | |
| --- | --- |
| Power supply | 9 - 36 V |
| Operating temperature | -20°C / +80°C |
| Power consumption (full operating mode) | 26 mA |
| Power consumption (sleep) | 17mA |
| Back up battery | Li-On 300mAh |
| Output #1 | 300mA |
| Output #2 | 300mA |
| Dimension |  63 x 41 x 22 mm |
| Weight | 50g |